Auto Critic of Dallas/Ft. Worth (DFW) guarantees that our evaluation of inspected components is accurate at the time of inspection.  All claims must be made within 72 hours of inspection.  Maximum liability is limited to the value of the inspection fee.  Auto Critic must be notified before any repairs are made.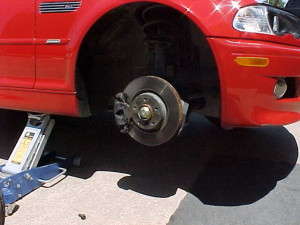 Exclusions are:  "recently serviced items," "tampered components," "hidden wreck damage," "commercial use" vehicles, "modified" vehicles, "not in daily use" vehicles, 10+ year olds, and vehicles with more than 100,000 miles.
"Tampered Components" are any items or systems which have been altered, removed, or added in an attempt to disguise the vehicle's true condition.  At times, components labeled "recently serviced" may be considered "tampered components."
"Hidden Wreck Damage" may be present even if areas of repaint or collision damage have not been identified.  Also, expert repair facilities often make an effort to mask corrections utilizing today's advanced equipment combined with years of experience.
"Not In Daily Use" vehicles have a higher risk of developing various problems associated with limited use and/or storage… BUYER BEWARE!
Disclaimer: Auto Critic specifically disclaims any liability for any loss or damage arising or in connection with ownership or operation of any vehicle, and further disclaims any liability of any hidden wreck damage or tampered components.  Our report is intended solely as an evaluation of components inspected at the time and date of examination. Most components of a used vehicle exhibit signs of wear prior to failure.  However, some components can fail without warning.  Consumers concerned about these kinds of mechanical problems should consider purchasing a used vehicle warranty.  Any dispute or claim of any nature arising out of or relating to the evaluation performed by Auto Critic will be subject to exclusive jurisdiction of the American Arbitration Association in Dallas, Texas.  No claim or dispute may be commenced in law or equity against Auto Critic or its stockholders in a court of competent jurisdiction, since arbitration is the exclusive remedy.