Auto Critic is the oldest name for pre-purchase car inspection services in the United States. The franchise had national exposure on ABC's Good Morning America, NBC's Money Talk, USA Today, Business Week, Time Magazine, Inc., and News Day. Auto Critic was conceived and founded in 1989 by Patrick Ludwick, in Austin, Texas, and in a short time had been expanded to cover most major cities in the United States. The Auto Critic franchise dissolved in the mid-1990s, leaving only a few offices in operation. The Dallas/Fort Worth office is now independently owned, yet still only hires certified mechanics with at least five years experience servicing most makes and models of used cars and trucks.
Why Not A General Mechanic?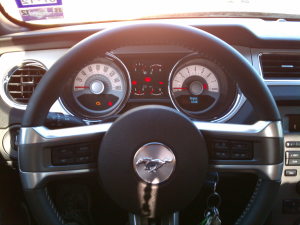 Why not? A mechanic at a local garage is not in this business of used car evaluations, specifically. Our inspections are a regimented routine, designed to expose items often overlooked. Remember, Auto Critic does not fix/repair worn/failed components. Our mission is to provide you with an unbiased opinion as to the true mechanical condition of a used vehicle; not to quote and sell services a vehicle typically needs at given intervals. Many shops simply list all "recommended" services without quantifying specifics. If a seller has repairs done on items identified in an inspection, it is often possible for them to provide receipts or even picture/video of corrected issues.
Mobile Service
Auto Critic is a 100% mobile service. Our trucks will travel to location for a used car to be inspected (your home, place of employment, seller's location, or a car dealership). Our vans are fully equipped to evaluate all aspects of the used vehicle. Auto Critic lifts vehicles and is able to give a more precise review of a vehicle from that standing. Most mobile services DO NOT lift vehicles and some do not even test drive.
Texas Lemon Law information